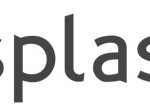 Job Description
We are seeking a highly motivated, flexible, organized, and detail-oriented Oracle EBS/ Fusion n Engineer to join our dynamic Finance-Supply Chain Reporting/Analytics product team. This team builds out-of-box reports for Oracle EBS and Fusion for all non-HCM modules. We process large volumes of data every day and transform that data into information that powers decisions for our customers. If you want to learn, grow, and help then this is the job for you. What you do matters and has significant impact on the customers we serve.
Responsibilities
Participate in SDLC – analysis, design, development, unit test, documentation etc. – of the product
Be the techno-functional expert for some of the modules team is responsible for.
Pay high attention to detail and accuracy
Build effective working relationships with SMEs and users both internal and external.
Mentor, coach and train other team members.
Work across multi-functional teams to formulate and fine tune design ideas and guidelines.
Requirements
·         7-8 Years of techno-functional experience in EBS & Oracle Cloud ERP implementations.
o    Ideal would be a candidate who spent last 3-4 years in Oracle Cloud ERP implementation. Rest of experience should be in EBS
o    2nd option is candidate having experience only in EBS.
·         Experience in 2 or more of these modules – GL, AR, AP, FA, and PROJ.
·         Should have good expertise in SQL & PL/SQL.
·         Should be able to understand functional requirements, and come up with solutions.
·         Should have good knowledge/understanding of configuration of Oracle EBS/Cloud ERP. This includes the configuration of Business Processes, Set-up, and Security.
·         Self-driven. Perform duties with minimal supervision.
·         Excellent Analytical and problem-solving skills.
·         Excellent Oral and written communication skills.
·         Ability to work in an agile team.