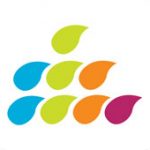 Job Description:
Design and build systems for continuous integration and continuous deployment.
Hands on experience in various CI-CD tools
Experience in any modern scripting language to accommodate automation on Windows and Linux
Good understanding on environment propagation and patching mechanism
Build and maintain tools to support internal teams
To automate routine tasks to increase efficiency across the team
To consider automation a necessity, not a luxury
Qualifications and Skillset:
Hands-on experience in developing solutions with DevOps CD/CI implementation using Jenkins, Dockers, and AWS concepts.
Hands-on experience in Version control tools like GIT and repository manager like Artifactory.
Hands-on experience in shell scripting.
Roles and Responsibilities
Manage and coordinate code releases and notifications.
Req. understanding & Implementation of DevOps, Docker/Kubernetes, AWS concepts and  POC development.
Be in sync with PM (onshore), Tech Manager, Lead of respective initiative on the requirement, and align to timeline expectation and expected to estimate & commit to the deliverables.