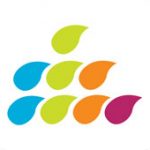 Splash Business Intelligence
Data Reporting & Analytics Software
We are looking for a experienced resource with the following background for our Product and Solutions team that serves more than 200 global clients across USA, Europe and Asia.
4 to 6 Years of experience in EBS R12 OR Oracle Cloud Applications(Fusion)
Experience in 2 or more of these modules – Core HR, Oracle Advanced Benefits, Payroll, Absence Management, Learning Management and OTL.
Should have strong SQL & PL/SQL Skills
OTBI Reports, BIP Reports
Gathers, defines and configures system requirements in Oracle HCM. This may include the configuration of Business Processes, instance set-up, and security.
You will be part of the solutions team that caters to global clients on HCM / Workforce Analytics Domain.
If you are interested to be part of the emerging trend of HR / People / Workforce Analytics, pls apply immediately with a latest copy of your resume.
You can also contact Sravan Gattepelly directly at [email protected] or 99487 22006