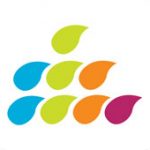 Splash Business Intelligence
Data Reporting & Analytics Software
Roles & Responsibilities
Includes the below listed but not limited to
100% customer facing
Act as a senior technical support with emphasis on Microsoft Excel plug-ins.
Support and maintain the existing products that utilizes C#, .Net.
Proficiency in Microsoft Excel
You will investigate, debug, reproduce issues, provide fixes, workarounds, and verify changes to ensure continued operability of the product/solution.
Perform support tech lead role under minimal direction to support, debug and maintain the products.
Provide system support, including on-call rotation, troubleshoot, and resolve complex system issues.
Provide guidance, training, and mentorship to other associates, including performing code peer reviews, suggesting best practices, and following SDLC processes.
Build and maintain advanced skillset/knowledge in troubleshooting, infrastructure, and product portfolio.
Create bugs in Jira for incidents and service requests as needed.
Initiate and co-ordinate one-off patching process.
Escalation to other teams under existing SLOs.
Perform scheduled and documented configuration changes or deployments.
Knowledge and Skills:
Required:
Must have Knowledge on C# , .Net, HTML & MSI.
RDBMS knowledge like Oracle/ MySQL etc. is a plus.
Must have basic SQL query writing skills.
Good communication and teamwork skills.
Good and intermediate knowledge, hands on skills on LINUX / Windows servers.
Knowledge of troubleshooting tools such as browser console (F12) debugger, postman, fiddler, etc…
Knowledge of troubleshooting the performance issues.
Should be able to analyze, understand the access logs, application logs, and reverse engineer the debug the flow.
Should be able to debug the code and pinpoint the issue or defect.
Good knowledge LINUX / Windows server-side scripting.
Should be able to understand architecture of the application and recommend the changes require to optimize the same.
Good knowledge on Problem solving and incident management process.
Should have experience in Managing issues and requests logged through JIRA.
Bachelor's Degree in engineering or Computer Science
4+ years of developing/supporting the Java based web applications.
Experience in Support at L2 level in the last 2 years
Working in different time zones especially US or Europe.
Preferred:
Knowledge on any Business Intelligence (BI) is an added advantage.