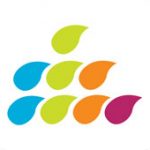 Splash Business Intelligence
Roles & Responsibilities:
We are seeking a highly motivated and organized individual to join our team as a Product Marketing Associate. In this role, you will be responsible for working collaboratively with the Product Marketing Strategist, Marketing, Sales, Product Owners, and Executives to develop educational and lead generation campaigns and account-based marketing programs to drive awareness and preference with our target buyer.
Responsibilities:
• Understand the target audience, their key challenges, and our unique value proposition in the marketplace.
• Work with the Product Marketing Strategist to drive demand and visibility with media, analysts, partners, and channels. Support participation in events     and tradeshows globally.
• Fundamental learning and understanding of technical and market trends, assist in gathering and organizing competitive intelligence
• Collaborate with cross-functional teams to develop and execute go-to-market plans .
• Develop and execute product launches, including managing the creation of product collateral and training materials.
• Analyze product performance and market trends to make recommendations for improvements.
• Support the creation of sales enablement materials, such as datasheets, presentations, and product demonstrations.
• Collaborate with the content team to develop thought leadership materials, such as white papers and case studies.
Knowledge and Skills:
• Excellent project management skills with the ability to balance multiple projects and priorities.
• Strong communication and interpersonal skills with the ability to effectively communicate with cross-functional teams.
• Ability to think creatively and outside the box to develop innovative marketing strategies.
• Strong analytical skills, with the ability to interpret market data and make data-driven decisions.
Experience and Education:
• A degree in Marketing, Business, or a related field.
• 5-7 years of experience in Oracle products, HRIS, product marketing, or a related field