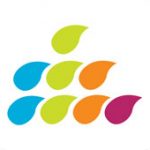 Splash Business Intelligence
Roles & Responsibilities:
Responsible for understanding and extracting the customer data from their ERP which can be from any of the ERPs including but not limited to Oracle EBS, Oracle Cloud, Ultipro, Workday, Cornerstone, SAP, People Soft etc.
 Understand our product's data model and map with the customer data model. If required, transform the data and load into the product and validate     the loads.
 Run the HR and Payroll reports and dashboards and make sure they are working as per the functional requirement.         If there are issues either            in  ETL, Reports or Dashboards, analyze such issues and fix them as required.
  Should be able to write small to large SQL queries as needed.
  Good enough to understand the existing PLSQL packages/procedures/functions and modified / create new ones as needed.
Knowledge and Skills:
       Should be very strong in SQL and strong in PLSQL (especially Packages, Procedures and Functions)
       Prior experience with HR & Payroll Domains is must and should understand the functionality.
       Good to have experience in Oracle EBS, Oracle Cloud HCM but is ok to have experience in payroll modules of PeopleSoft, Workday, Ultipro,           Cornerstone.
      Should be able to understand the HR & Payroll data model and should be quick enough to switch from one product to another product easily.
         Effective communication skills at all organizational levels, including written, oral, and presentation skills
        Should be a good team with can do attitude.
        Capability to switch and willingness to work in any of the technologies as per the need basis.
       Should have a good understanding in working with onsite-offshore model