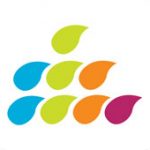 Splash Business Intelligence
Roles & Responsibilities:
·         Provide subject matter expertise in Oracle HCM Cloud Applications including but not limited to Core HR, Compensation and Talent Management modules.
·         Work with Business and cross-functional IT Teams on Requirements Gathering, Product Workshop Demos, write detailed technical & design specifications for configuration and development objects.
·         Configure and develop solutions according to the design decision, prototypes, create proof of concepts and conduct demos. Perform end to end testing with business and cross-functional IT teams.
·         In-depth experience in developing integrations using HCM Extracts, BI Publisher Integrations, Webservices (REST API's), Reports using OBIEE with dashboards & BI Publisher, data conversion templates and scripts using HDL, configuring Fast Formulas, Approval Workflows, Page Personalization, Autocomplete Rules, and Application Security.
Knowledge and Skills:
·         Strong problem-solving skills with the ability to work cross-functionally in a fast-paced and rapidly changing work environment either on a team or as an individual contributor.
·         Proven ability to design and optimize business processes and to integrate business processes across disparate systems.
·         Excellent verbal, presentation, and written communication skills with ability to communicate to diverse teams namely, technical, business and management teams.
Experience and Education:
Required:
·         Bachelors' degree in business, computer science or related field.
·         Prior Oracle Cloud implementation experience.
Preferred:
·         At least 2 years of hands-on data conversion experience that includes loading data into HCM Cloud.
·         5+ years of experience in Oracle HCM Cloud Modules, Integrations and Reporting.
·         5+ years of experience in a similar consulting role or applicable business experience.