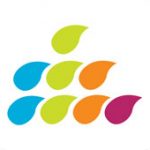 Splash Business Intelligence
Roles & Responsibilities:
Includes the below listed but not limited to
·         100% customer facing
·         Perform triage and troubleshooting support tickets that needs deeper knowledge in respective domain.
·         Build and maintain advanced skillset/knowledge in troubleshooting, infrastructure, and product portfolio.
·         Create bugs in Jira for incidents and service requests as needed.
·         Initiate and co-ordinate one-off patching process.
·         Escalation to other teams under existing SLOs.
·         Perform scheduled and documented configuration changes or deployments.
·         Knowledge sharing, including training tier 1 employees and cross-training peers.
·         Receive and document knowledge/solutions from Dev.
·         Author, edit, and QA knowledgebase articles
Knowledge and Skills:
Required:
·         Working knowledge of Oracle EBS and/or Oracle Cloud HCM modules – Core HR, Payroll, Oracle Advanced Benefits, Time & labor, and Learning     Management.
·         Knowledge of legal entity, business unit, organization structure, workforce structures etc. for different legislations
·         Should have strong SQL & PL/SQL Skills
·         Excellent verbal and written communication skills, active listening, and interpersonal skills
·         Demonstrate strong analytical skills, problem solving/debugging skills
·         Able to work in a fast-paced environment with a diverse group of people
·         Capable to work independently, take initiative with minimal supervision yet can participate as a team member with a willingness to help where needed
Experience and Education:
Required:
·         4 to 6 Years of experience in Oracle Cloud HCM or EBS HRMS R12
·         Experience in Support at L2 level in the last 2 years
·         Working in different time zones especially US or Europe.