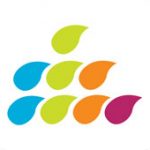 Splash Business Intelligence
8-10 years of techno-functional experience in EBS & Oracle Cloud ERP implementations.
Should have been involved in Oracle Cloud ERP implementation during the last 2-4 years.
Rest of experience should be in EBS
Experience in 2 or more of these modules – GL, AR, AP, FA, PO, OM, OM and PROJ.
Should have good expertise in SQL & PL/SQL.
Should be able to understand functional requirements and come up with solutions.
Should be able to configure Oracle EBS/Cloud ERP. This may include the configuration of Business Processes, instance set-up, and security.
Self-driven. Perform duties with minimal supervision.
Excellent Analytical and problem-solving skills.
Excellent oral and written communication skills.
Ability to work in an agile team.