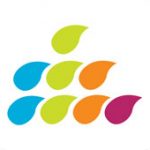 Splash Business Intelligence
Strong experience in the installation and configuring Oracle database servers on multiple operating environments like Red Hat Linux, OEL, IBM AIX, HP-UX Platforms
Responsible for cloning databases from production to test / development environments and maintain the user's data integrity on the test/development environments. Co-ordinate with application admin for refreshes activities.
Installation, configuration and administration of Oracle Application 11i, R12 and 12.2 in a Multi-tier architecture.
Knowledge on Upgradation of the database from Oracle 9.x to Oracle 10g,11g and 12c,18c
Maintaining, Administering of Oracle Databases and other Oracle products of Large DB Sizes
Patch Analysis and Patching of both Apps, DB tier.
AD utilities (adop,adpatch, adclone, adadmin, adctrl etc.)
Troubleshooting of Application.
create custom responsibilities, request groups and menus
creating and Managing Concurrent Managers and Concurrent Programs.
Cloning of the Applications using Rapid Clone and adclone.
Shell scripting.
Web-logic administration and troubleshooting.
Knowledge Tomcat administration.
Knowledge MySQL administration
Knowledge on could like AWS, Oracle Public Cloud, Azure.
Communication skills.