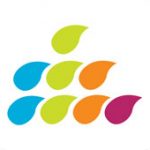 Splash Business Intelligence
Data Reporting & Analytics Software
Job Description
We are looking for a highly motivated, flexible, organized and detail-oriented manager to join our newly formed and growing Financial Analytics team. The hands-on manager will manage the processes and people responsible for accurate data modelling, collection, processing, and analysis via dashboard applications. The ideal candidate has a knack for seeing solutions in sprawling data sets and the business mindset to convert insights into business outcomes. She/he will ensure data accuracy and consistent delivery of products by designing and creating optimal processes and procedures for team members to follow. If you want to learn, grow, and help then this is the job for you. What you do matters and has significant impact on the customers we serve.
Key Responsibilities and Duties:
Take ownership and manage the complete software development process, from conception to deployment.
Design, build, develop and maintain data models, ETL processes, dashboards and performance metrics that support key business decisions.
Manage and optimize processes for data intake via ETL, validation, as well as visualization deliverables.
Oversee the design and delivery of the solution and insights that analyse business functions and key operations and performance metrics.
Recruit, train, develop and supervise team members.
Ensure accuracy of data and deliverables of reporting employees with comprehensive policies and processes. Test and examine code written by others and analyse results.
Qualifications:
Bachelor's degree in Computer Science or other relevant field of study.
12-15 years of techno-functional experience in Oracle EBS and/ Fusion Cloud in Finance modules.
Experience in Oracle BI Apps and / Fusion Analytics Warehouse (FAW) would be an added advantage.
Should have sound, hands-on expertise in more than 2 Finance modules (i.e., AP, AR, GL, Expense, etc.).
Experience in Oracle EBS and/Fusion Cloud SCM modules would be an added advantage.
Should have sound expertise in Oracle database.
Experience with data visualization tools like Tableau, Power BI, etc. would be beneficial.
Experienced working with and creating data models & dashboards using all relevant data to inform decisions.
Strong SQL & PL/SQL skills, ability to perform effective querying and data processing in complex scenarios.
Should be currently acting as a Lead or Manager of the team(s).
Should be able to guide/mentor the team on both technical and functional aspects of the modules.
Should have experience in handling software development projects, in an agile manner.
Should have experience in working with counterparts in other countries like US, Europe etc.
Excellent Problem solving, quantitative and analytical abilities.
Excellent communication, collaboration, and delegation skills.
Additional Information
Knowledge or expertise in any other database like Postgres, or Snowflake would be valuable.