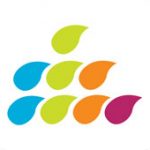 Splash Business Intelligence
Data Reporting & Analytics Software
We are looking to hire an experienced Java Architect to join our dynamic product development team. As a Java architect, you will be responsible for creating a top-level coding-base using best practices from Java language and frameworks like Spring. Your role will require you to design, implement an exciting and streamlined micro service application for a BI platform.
To ensure success as an Java architect, you should have extensive knowledge of theoretical software engineering, be proficient in Spring Boot, Spring Cloud APIs, TDD and have good problem solving skills. Ultimately, a top-class Java architect can design and build a streamlined application to company specifications that perfectly meet the needs of the user.
Responsibilities:
Designing and developing business application using best practices.
Writing Spring Controller, Business Objects and repository components.
Developing product analysis tasks.
Making complex technical and design decisions for middleware business application.
Developing application codes and unit tests in Java & Spring.
Consulting with the design team.
Ensuring high performance of applications and providing support.
Must Have
Previous work experience as an Java developer/architect (Spring Framework/Boot).
Proficient in Core APIs, Spring framework, Spring Cloud APIs.
Knowledge of MVC frameworks and core design patterns.
Proven working experience with Restful Services and API implementation.
Good Knowledge in working With Junit and Mockito.
Critical thinker and good problem-solver.
Experience using Java building tools like Maven or Gradle.
Nice to have
Excellent communication skills.
Added advantage having exposure on Redis, Kafka, any MQ service, Hibernate.
Added Advantage with strong SQL / PL-SQL knowledge