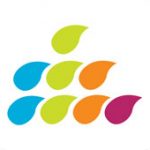 Splash Business Intelligence
Senior AWS SysOps Engineer/Administrator
Primary Job Responsibilities
Build and automate Cloud Infrastructure components by leveraging Infrastructure as code.
Create and Managing VM's with different combinations of OS and software using EC2 / RDS / Patching.
Implement monitoring and handling resources.
Ensure Highly available & Fault-tolerant applications/Infrastructure in AWS
Build and Manage infrastructure automation scripts and templates, and integrating with DevOps tools
Ensure all infrastructure components meet proper performance and security standards.
Participate in deep architectural discussions to ensure solutions are designed for successful deployment, security, cost effectiveness and high availability in the cloud.
Suggest and identify new tools and processes to improve the cloud platform.
Requirements:
7+ years System Operations / Cloud ops Administrator
4 + years working in AWS Services
Certifications:
AWS Certified SysOps Administrator Associate (Must Have)
AWS Certified DevOps Engineer Professional (Good to Have)
AWS Certified Security Specialty (Good to Have)
AWS Certified Advanced Networking Specialty (Good to Have)
Other-worldly communications and customer service skills
An infectious, positive attitude and strong work ethic.
Experience with AWS Services such as EC2, VPC, S3, ELB, RDS, Route53, CloudWatch, CloudTrail, and more
Fluency with modern DevOps concepts, CI/CD processes, git commands, container platforms (docker, Kubernetes, ECS, etc.)
Experience in Implementing on AWS Security HUB, AWS Macie and WAF.
Experiencing in Implementing advanced Network Setups on AWS.
Experience working in Shell Scripting. Ruby/Python/Chef is good to have.