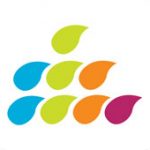 Splash Business Intelligence
Roles & Responsibilities:
Work closely with stakeholders to develop creative and cultural communications, including but not limited to marketing content, announcement scripts, leadership and special event scripts and HR communications
Assist in the development of the external and internal Communications plan to institutionalize the new brand
Create engaging messaging, ad copy, email copy and calls to action for campaigns that compel target audiences to learn more
Write and facilitate creative content to enable global marketing campaigns aimed at awareness and demand generation
Interpret and communicate technical information to both technical and non-technical audiences; write technical communications when needed
Ensure materials and messaging comply with brand guidelines
Appropriately manage time to meet deadlines for multiple concurrent projects
Knowledge and Skills:
Required:
Excellent grammar and writing skills.
Exceptional skills in editing and crafting stories that is highly informational and accurate.
Preferred:
Knowledge of SEO best practices & keyword placement.