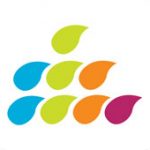 Splash Business Intelligence
1. Identify, Build & Manage Prospects pipeline for assigned region
2. Research and source new sales opportunities through inbound lead follow-up, qualification, and outbound cold calls and email
3. Schedule 2-3 conference calls per week for Onsite/Regional Managers/VPs and assist them in qualifying leads and help with follow-ups
4. Establish contact and build rapport with potential clients, identify decision-makers, and introduce SplashBI
5. Support development of business proposals and contracts to draw in more revenue from clients
6. Remaining in tune with trends in consumption to ensure that our offerings remain relevant
7. Maintain and update records in CRM & related Sales tools
8. The ideal candidate would have at least three years of experience in Inside Sales, preferably with experience in selling BI, Analytics, or Oracle Suite of products
9. Must have experience of working in European or US region, preferably both
10. Must have exceptional communication skills – writing, reading, speaking, and most importantly, listening
11. Willing to work in different shifts, including EST, CST, or PST for the US region or UK shift.